Robot Delivery Health
09/13/2023 14:55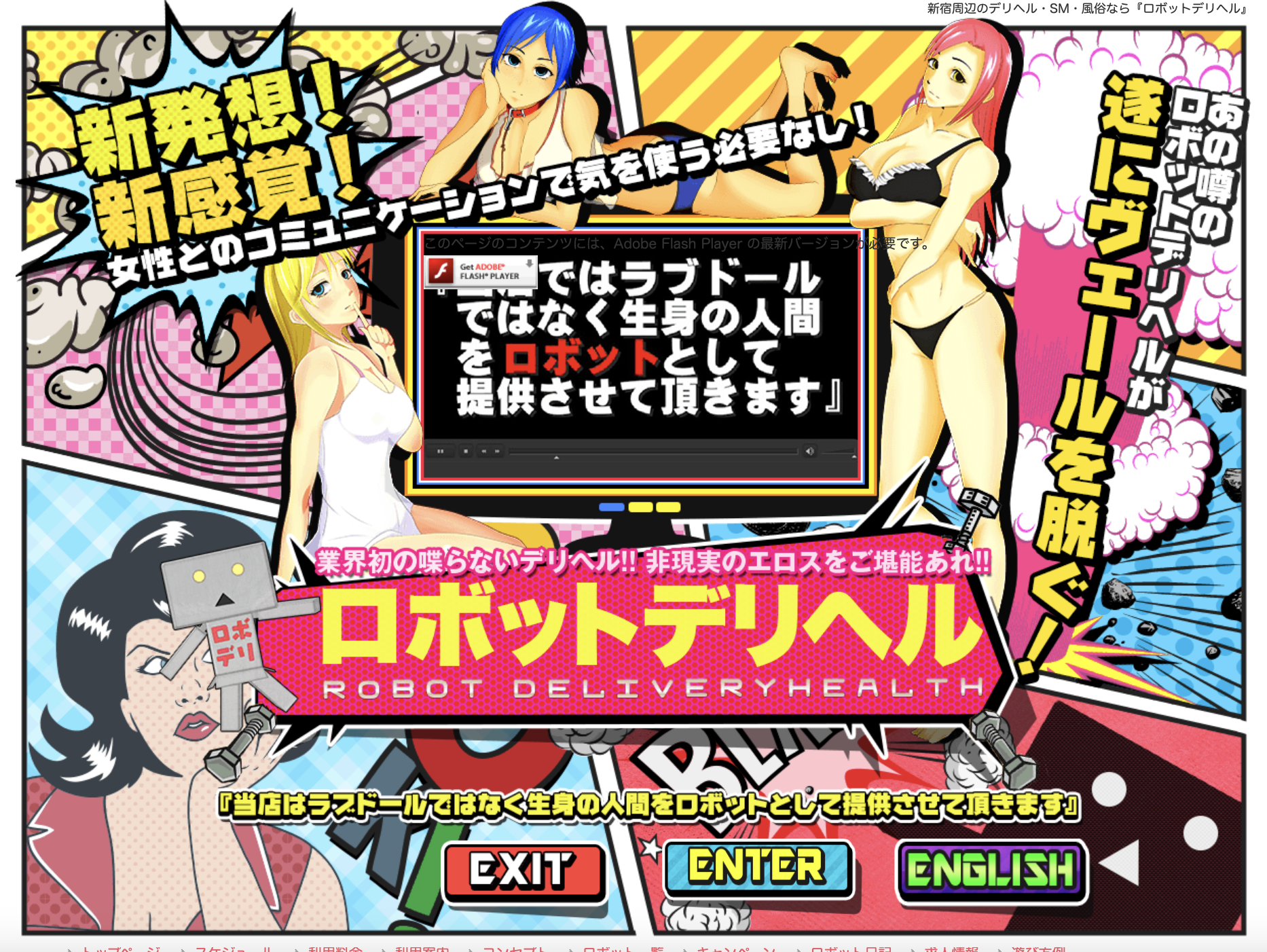 Robodeli, at first glance, may not seem like it, but is effectively an SM delivery health escort club. They may have a cute cast of companions and anime style branding, but under all that kawaii culture are girls with pent up sexual desires looking for bondage, whips and rope play. Many of the girls are very open, curious, or just straight up dominatrix. If you have a fetish for dominating or being dominated, this is definitely a highlight in anyone's bucket list. Not to mention, you'll find many cast members open to all kinds of anal play, gagging, swallowing, and even piss drinking.
Based out of Shinjuku, what separates this escort agency from other S and M clubs is the whole robot gig. The girls essentially role play as a robot and before even meeting them, you can program their settings to how you see fit: from their facial expressions, down to how much you want them to talk. As a friendly reminder, newer robots may require updates in their programming.
Physical Appearance
Ryo's overall style and physique is your standard girl next door with a face borderline to that of a Japanese talk show host. Her boobies measure in at C cup by Japanese standards with a beautiful plump butt that is bigger than your average Japanese washboard - good for squeezing and leaving a handprint. Nether region is trimmed just right, not too prickly nor abandoned like the Gobi Desert.
Service
A quick background about Ryo: she is your typical Japanese worker who has turned to the right light district to not only make ends meet financially, but sexually as well. Ryo makes it clear both physically and verbally that she is open to all sorts of options and drools over hard d*ck
If you opt for the "starter pack," be sure to wash up and once Ryo walks through that door she'll be going straight for that ding dong. Ryo's head game is focused more on that mushroom tip, so you'll have to help yourself if you like face f*cking and want some gag action.
Move to the bed and you can either take the lead, but Ryo is more suited to be on the receiving end. Once you're all done, Ryo welcomes a nice big splash.
Staff
If Japanese language is a barrier, you can connect with Robodeli via LINE, or if you're up for it, you can talk to them with simple Japanese. I can confidently say they are the more well mannered staff in the industry.
Conclusion
Ryo is new to the industry so she has a lot to learn, but she is curious about the darker side of life. For the exact same reasons she is open to many options and is willing to try new things.
Price: 28,000 Yen for 60 Minutes
Recommended For:
-People that like to dominate their partner -People into bondage and rope play -People that can drop a jizz bomb
Not Recommended For: -Non-smokers
-White knights
-People into normal play
By Splashman