Shuri: A Sinisterly Satisfying Symphony of Sensation
11/21/2023 19:09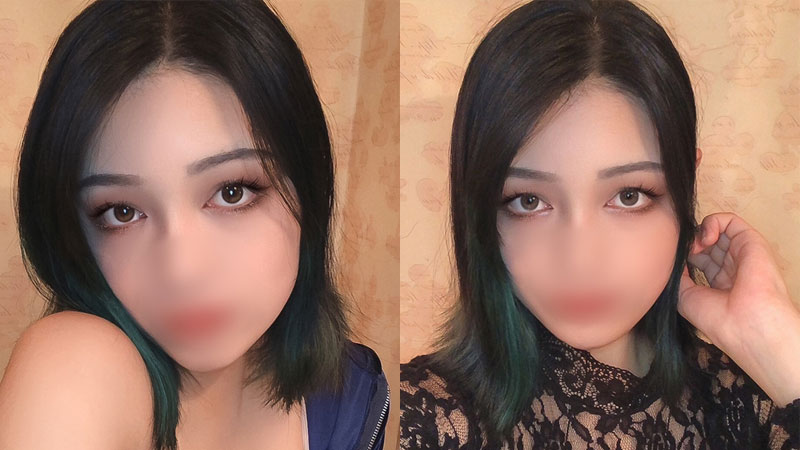 Shuri has the persona of a rocker girl and once she gets going, she'll be rocking your socks.
Physical Appearance
Meeting Shuri, I noticed that she wasn't petite, but was still somewhat small in stature. Her proportions in the chest area were indeed noteworthy, especially considering her size. Her style and looks, heavily influenced by her love for heavy metal and rock music, reflected a taste that was as unique as it was captivating. Her love for horror movies and evil characters added an intriguing touch to her overall persona.
Hair downstairs – well maintained. She looks like R*ri Ohama.
Service / Play
Shuri's love for heavy metal and rock music became evident as she set the stage for our journey. Her style and demeanor spoke of a rocker's spirit, setting the mood for the experience. Her slow start to the session felt like the anticipation before the drop in an intense guitar solo—calm before the storm.
Bed Time
Once Shuri hit her stride, it was like a rock concert reaching its peak. Her technique was impeccable, and her rhythm, once found, was nothing short of mesmerizing. It was as if the slow build had transformed into a headbanging crescendo, delivering a sensory experience that left a lasting impression.
Splashman Comment: It was somewhat of a slow start, and what I thought would be a snooze fest, quickly took a 180 turn for the better. Shuri has big soft lips for DFK and gave me some damn good DEEPTHROAT action. Not to mention the spit shine I got to my cock and balls as she ironed out the wrinkles on my nut sack with that gorgeous tongue.
Conclusion
My encounter with Shuri was a symphony of sensation, a testament to her unique style and musical taste. Her initial slow start gave way to an intense and masterful performance, much like the climax of a rock concert. Her love for horror and sinister characters added depth to the experience, leaving me with a sense of awe and delight.
Price
60 Min – 30,000 Yen ($199.77)
Recommended For
-If you like rock / heavy metal girls
-If you like horror movies
-If you like it wild w/ some DEEPTHROAT action -If you like girls that look like R*ri Ohama
Not Recommended For
-If you like the far east flavor
By Splashman