Girls Wanted for GFE Soapland! High Salary, No English Required.
---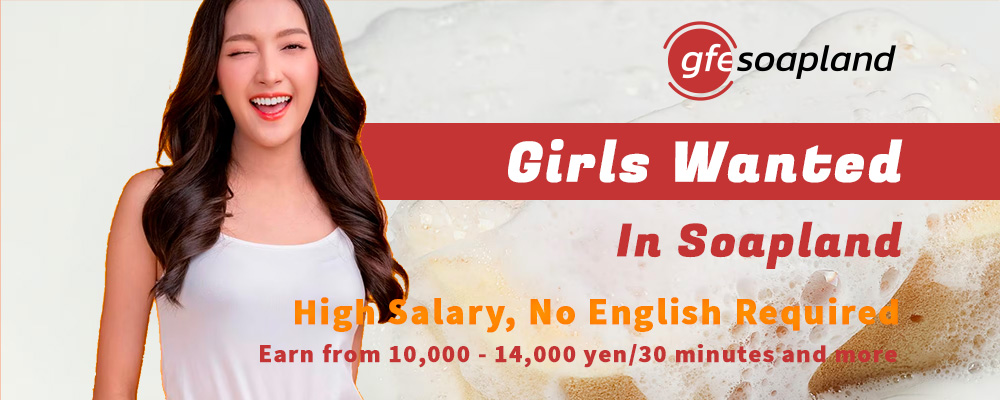 Job Description International Soapland catering to the international community from abroad. We only service and advertise to foreigners so your privacy is guaranteed. You won't any have issues with family or friends finding out due to local exposure like other Japanese soaplands. 30 minute courses considered "short" by Japanese standards make it easier for you to start working with no experience. • You can choose to do Nuru service / or not • 100% use of protection (condom) • Monthly checks required for STIs Clients' identity can be checked through a camera in the lobby to protect your identity at all times. No requirement to publish photos online on our site either, we guarantee your privacy at all costs! We provide you with a secure and private environment for your comfort. Industry teachers (Female veterans) available for training sessions if required Free photoshoot on enrolment Salary High Salary, No English Required Earn from 10,000 - 14,000 yen/30 minutes and more • 15,000 yen/45min • 20,000 yen/60min • 25,000 yen/75min • 30,000 yen/90min Apply gfe-japan.net/contact Shop Info Business Hours 10am - 11pm Last appointments from 22:00 Address 7-7, Horinouchicho, Kawasaki Ward, Kawasaki City, Kanagawa. gfe-japan.net
Call Girls Wanted Across Japan! All Nationalities Welcome, No Japanese Required!
---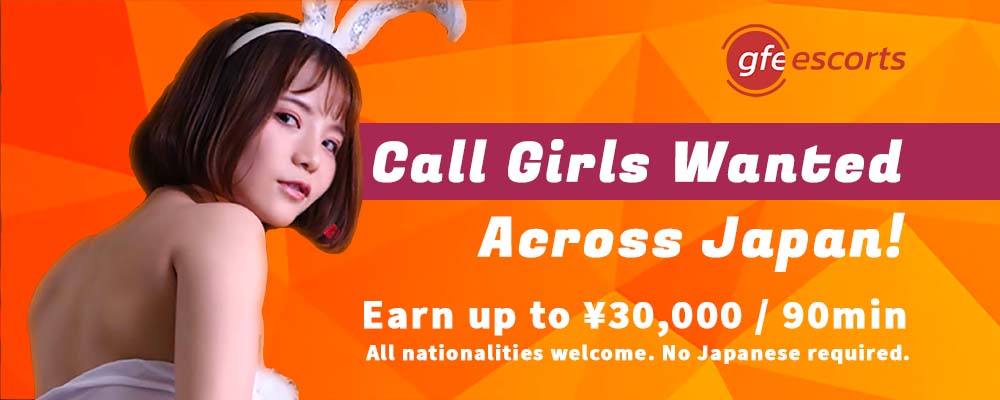 Job Description GFE Japan is the latest addition to our ever-expanding reach into the for-foreigner adult entertainment industry in Japan. With over 8 years' experience in the lucrative "外人向け" niche, we have a proven track record of producing, maintaining and promoting our girls globally. • Western Style Management, not your typical Japanese "Delivery Health" provider • All girls welcome regardless of ethnicity • No Experience required • No Japanese required • Choose your own salary Applicants must have full working rights in Japan to be successful in enrolment. • Japanese Citizen • Spouse or Child of a Japanese Citizen • Permanent or Long-Term status All other visa statuses not accepted* Please feel free to contact us if you are currently in the process of changing your visa status Salary 10,000YEN to 100,000YEN+ negotiable based on experience. Apply gfe-japan.net/contact Shop Info gfe-japan.net